Illustrations of Qing Imperial Regulation Weapons: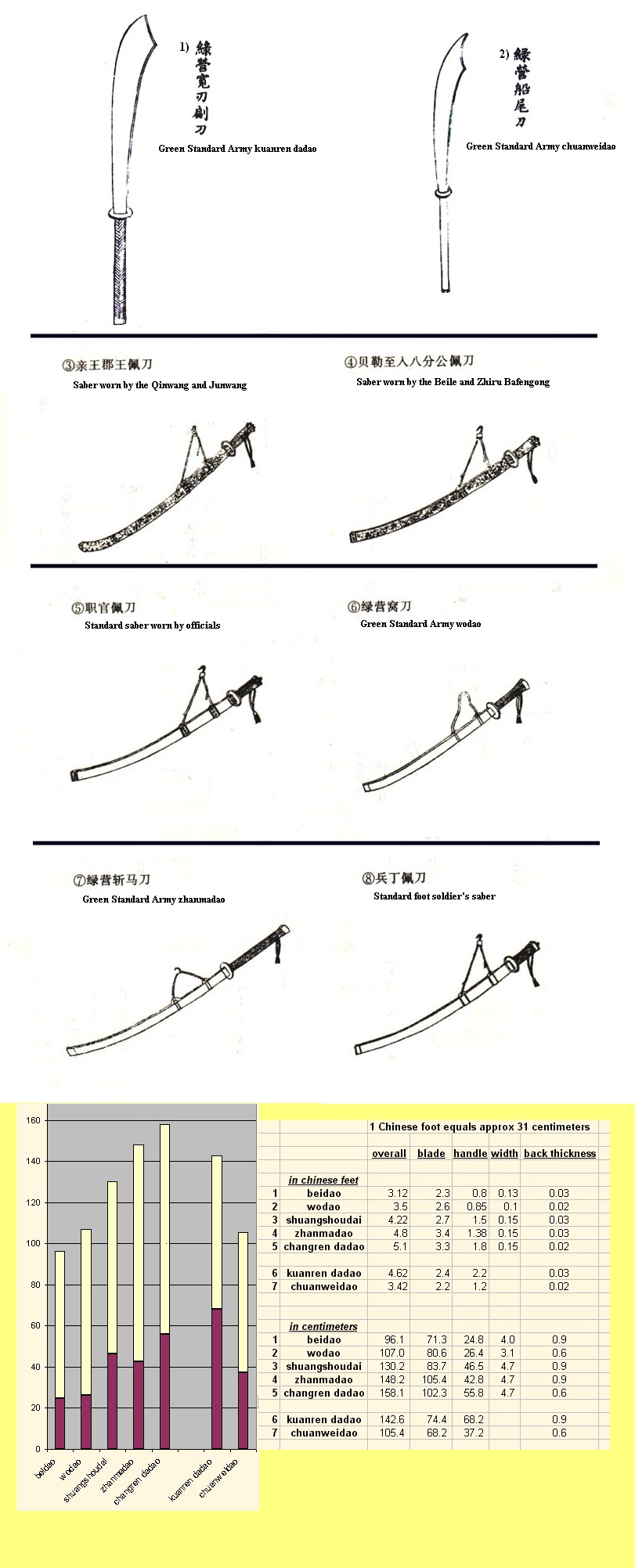 Above: The chart and numerical table show the quantitative measurements of 7 double-handed weapons of the Green Standard Army.
Note that the beidao, shuangshoudai and changren dadao are sabers and look similiar to the zhanmadao, but with varying blade and handle lengths. As for the kuanren dadao and chuanweidao, they both have broad "dadao" blades as shown in the earlier illustration above.
_________________________________
Below -- From Top to Bottom
1) A genuine Qing Dynasty zhanmadao , custom-forged and equipped with high-end fittings.
2) A modern replica of the zhanmadao, featuring a blade that is forged / folded and with forge-welded/laminated construction, made by the forge of Fred Chen. The scabbard, following tradition, is entirely covered with rayskin.
3) An Imperial painting of a Qing mounted officer carrying a zhanmadao and a woodblock print of 3 soldiers in armour, one of whom is wielding the kuanren dadao.